Carly Pope
As Anke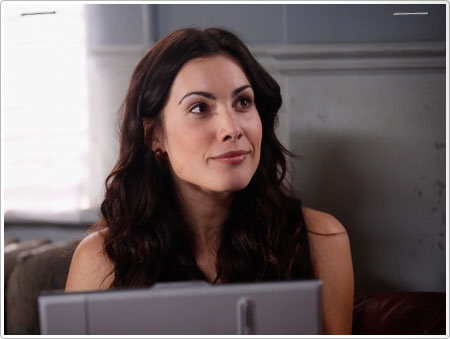 Carly Pope first achieved stardom playing the pivotal character of Samantha in Popular, the WB's dramatic series about high school. She received a Leo Award for her work on the Canadian series The Collector and won critical praise for her irrepressible comedic performance in the television movie This Time Around. She was most recently seen opposite Al Pacino and Matthew McConaughey in the Universal suspense thriller Two for the Money.
While still in high school, the Vancouver native began landing film and television roles in such productions as Susan Seidelman's A Cooler Climate opposite Sally Field and the Paramount release Snow Day with Chevy Chase. Following her role in Popular, Pope accumulated several other film and television credits. She gave a moving performance as a heroin addict in the ABC television movie Trapped in a Purple Haze and appeared opposite Leelee Sobieski in the feature film The Glass House.
Ms. Pope now splits her time between Vancouver and Los Angeles. She stars in the upcoming independent features, The Itty Bitty Titty Committee, and Young People Fucking, and plays a recurring role on the upcoming season of 24.
Select Another: