Allison Hossack
As Trixie, the new owner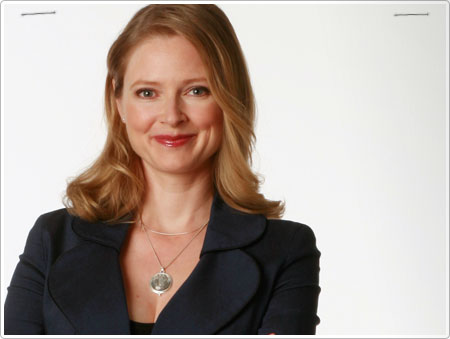 Allison Hossack grew up in the small town of Killarney, Manitoba and earned a Bachelor of Music with a major in Voice from Brandon University before moving east to pursue an acting career.
She was almost immediately cast on the top-rated NBC daytime soap Another World produced in New York City. Subsequently she went on to appear as a series regular on numerous television series, including Cobra for Cannell Films, Profit for the FOX network, Hope Island for Pax TV, Kingdom Hospital for ABC, and Falcon Beach for Global and ABC Family.
Hossack has had recurring and guest-starring roles in close to 30 other television series such as Jake and the Kid, Da Vinci's Inquest, Stargate SG1, Stargate Atlantis, The Outer Limits, Dead Man's Gun and Eureka.
In the fall of 2007 she will be seen in Carl Bessai's latest feature Normal, the new series Reaper on the CW network, and the first Dominic Da Vinci feature for television The Quality of Life on CBC.
She makes her home in Vancouver, British Columbia.
Select Another: