Fred Ewanuick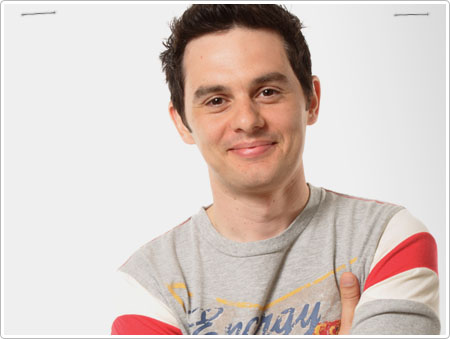 Raised in Port Moody, British Columbia, Fred Ewanuick got bitten by the theatre bug during a stint at Douglas College, New Westminster, where he decided to pursue an acting career. He subsequently trained for four years with acting coach Shea Hampton, with whom he continues to study in Vancouver, BC where he lives.
Ewanuick has several feature films which were recently released. The first is Mary Walsh's film Young Triffie's Been Made Away With in which Fred plays the lead character Ranger Hepditch. The other film, Black Eyed Dog, marks the second time Fred has worked with director Pierre Gang, the first being the TV movie Selling Innocence.
Ewanuick also played the character of Clark, who coins the term "Friend Zone" in New Line Cinema's romantic comedy Just Friends, in which he co-stars with Ryan Reynolds, Amy Smart, Anna Faris and Chris Klein. His other feature films include the independent dark comedy, Crossing, the Miramax family film Chestnut, and The Delicate Art of Parking, which won him a Best Actor award at Spain's Pensacola Film Festival and premiered at the Montreal World Film Festival, where it won Best Canadian Feature. Ewanuick made his film debut in MGM/UA's A Guy Thing followed by a role in The Santa Clause 2.
Ewanuick is a regular on the CTV hit series Corner Gas, nominated for an International Emmy for Best Comedy Show and a Gemini Award nomination for Best Ensemble Cast and Best Comedy Series in 2004. In Corner Gas, which is entering its fifth season, Ewanuick co-stars as Brent Butts best friend. Ewanuick's television credits also include guest starring roles in DaVinci's Inquest and Dark Angel. This is his third season as a Robson Arms regular.
Select Another: