Jane McGregor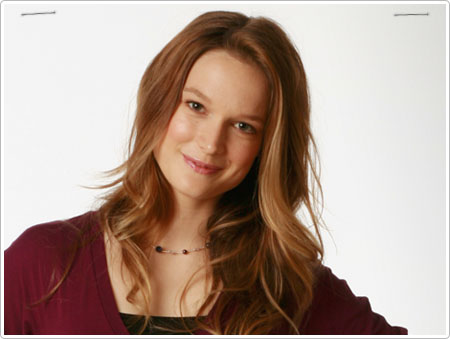 Born and raised in Vancouver, McGregor decided she wanted to be an actor at the age of eight. She started taking classes at the Vancouver Youth Theatre, where she began to hone her craft at an early age. Her work as a professional began with toy commercials which led to guest spots on local television shows and eventually leads in several TV movies, including Y2K, Bang Bang You're Dead, and The Patty Duke Show Reunion.
At seventeen, Jane moved to Montreal to play Darby Parsons in the MTV series Live Through This. Following this series, she landed the lead in the American comedy film Slap Her, She's French, where she played the overly confident Texas beauty pageant queen.
McGregor is probably best known for her role as Flower, in the acclaimed independent film Flower & Garnet, directed by Keith Behrman. Her portrayal of Flower, an introverted yet powerful young woman who holds her broken family together, won her a Women in Film Artistic Merit Award and a Leo Award. It also helped her decide to pursue acting as a full time career.
Most recently McGregor co stars with Rebecca De Mornay in American Venus, the latest film by renowned Canadian director Bruce Sweeney. Additional feature work includes the recently released films Citizen Duane and That Beautiful Somewhere.
McGregor makes her home in Vancouver.
Select Another: