David Richmond-Peck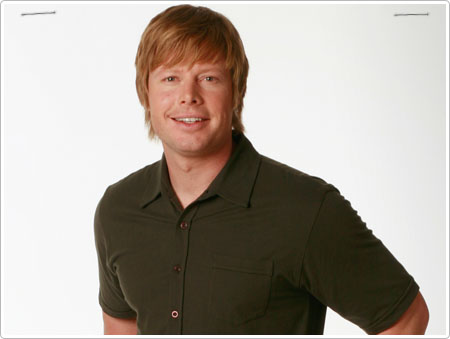 Leo Award-winner David Richmond-Peck has bridged both film & television and comedy & drama successfully, making him one of Canada's most visible young actors. Trained at Langara College's highly regarded Studio 58, David began working professionally in his second year and has not looked back.
Film credits include She's The Man, Fantastic Four and The Zero Sum, where he played opposite Ewan Bremner of Trainspotting fame. David will next be seen in Love Money, a first feature by writer/director Matthew Bennett (Cold Squad).
A career highlight came recently when working on the feature Married Life starring Chris Cooper, Patricia Clarkson, Rachel McAdams and Pierce Brosnan. Cooper later told Richmond-Peck he hadn't had as much fun with another actor onscreen since working with Philip Seymour Hoffman on Capote – a huge compliment, as David has been a long-time admirer of both actors' work.
Richmond-Peck is in his third season on Robson Arms, continuing his sensitive portrayal of Geoff McAlister, a gay massage therapist who has survived testicular cancer.
Other small screen appearances include Behind the Scenes: The unauthorized Story of Mork and Mindy which garnered him the 2006 Leo Award for Best Supporting Actor in a Feature-Length Drama and recurring roles in The L Word, Traveler, Jeremiah and John Doe. Guest appearances include Saved, Stargate SG-1, Battlestar Galactica, Killer Instinct, Godiva's, Da Vinci's City Hall, Jake 2.0, Cold Squad (with Matthew Bennett), Just Cause and Smallville.
His brutal turn as Kirstie Alley's vicious son in Family Sins was a precursor to his even more brutal role in Steven Spielberg's mini-series Into The West.
Richmond-Peck is a well-established fixture in independent film. He has appeared in a handful of indie features and close to a dozen short films, including his celebrated turn as the over-the-top faux news anchor "Roch Braun" in Kelly-Ruth Mercier's acclaimed Crazy 8's film 24/7 and as a sexually forward-thinker in Matt Sinclair's Crazy 8's film, 21st Century Scott.
Born and raised in Oakville, Ontario, Richmond-Peck enjoys kite-boarding as well as snowboarding, playing squash, and CAT skiing. He is also an accomplished sailor, a family tradition that has seen "The Dave" race in several off-shore competitions (C.O.R.K.). He is currently developing several projects with his fiancée, writer/director Kelly-Ruth Mercier, whom he met when he starred in her MFA thesis production of The Bacchae. They reside in Vancouver with their two energetic dogs, Henry and Josephine.
Select Another: