Shaun Majumder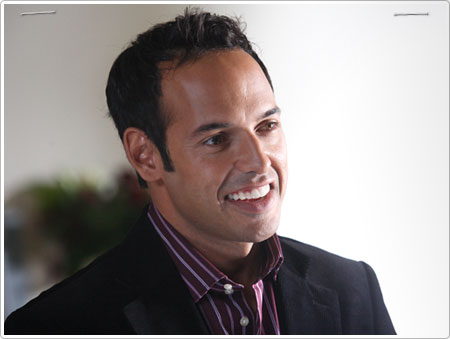 Gemini award-winning Actor/Comedian Shaun Majumder joins the cast of the new Farrelly Brothers comedy series Unhitched, which will air on Fox in 2008. Shaun plays Dr. Freddy Saghal, a doctor who can execute triple bypass in his sleep but is all thumbs when it comes to the opposite sex.
A regular cast member on the long running hit comedy series This Hour Has 22 Minutes, Majumder is also known for his alter ego, the Indian reporter Raj Binder. In addition to starring on the series Cedric The Entertainer Presents, which aired on the Fox network, his additional TV credits include the hit series 24 , John Woo's Once A Thief, Hatching Matching and Dispatching and Relic Hunter. The versatile performer is also a favourite of Montreal's renowned Just For Laughs comedy festival, having hosted the TV series for three seasons.
Majumder's most recent feature film is Bob Funk, co-starring Rachel Leigh Cook and Olympia Dukakis. Additional feature credits include Harold and Kumar Go to White Castle, The Ladies Man, Pushing Tin and Purpose.
Born in Newfoundland, Majumder started his entertainment career as an announcer for a YTV game show. He currently resides in Los Angeles.
Select Another: