Gabrielle Rose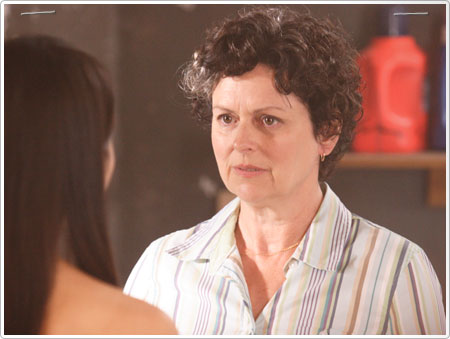 Gabrielle Rose was born in British Columbia, Canada and trained at the Bristol Old Vic Theatre in London. Rose has been a regular in the films of Canadian director Atom Egoyan, including a memorable performance as the guilt-ridden bus driver in Egoyan's Oscar-nominated 1997 film The Sweet Hereafter. Based in Vancouver, she divides her time between television and stage where she was awarded a best actress award for her performance as Queen Elizabeth I in the play Elizabeth Rex. Other memorable stage performances were her award winning performance as Theresa in The Memory of Water and Amanda in the Arts Club Theatre's production of Private Lives, and most recently Mary Stuart in Blackbird's acclaimed production of Mary Stuart.
Rose was a regular on the first two seasons of Robson Arms and some notable TV roles include her as the crusading mother of a wrongly convicted man in the award winning Telefilm Hard Time: The David Milgaard Story and she was the recipient of a Leo Award for her turn as Barb in MOW The Mob Princess. Recent work includes the pilot Deviant Behavior, guest appearances in shows such as The L-Word, The X Files, Millennium and Dark Angel. Notable film credits include Award-nominated performances in Egoyan's Speaking Parts and Family Viewing, plus work in The Five Senses, Double Jeopardy and The Rhino Brothers for which she won the Best Actress Leo Award.
Rose was cast in the ABC series Three Moons Over Milford as Colleen, and she also appeared in such recent features as The Christmas Cottage starring Peter O'Toole and Marcia Gay Harden, In the Name of the King: A Dungeon Siege Tale and in Carl Bessai's Canadian indie Normal.
Recently she has also had a lead role in the Lifetime MOW Cleaverville and has guest-starred such series as Battlestar Galactica, Whistler and Eureka. On stage she was nominated for a Jessie Award for her performance as Leni Riefenstahl in The Blue Light. Nominated for a Leo Award for Best Supporting Actress for Robson Arms, Rose was just awarded the 2007 "Woman of the Year" Spotlight award by Vancouver Women In Film and Television.
Select Another: