Justine Wong
As Ruby Tan, Apartment #100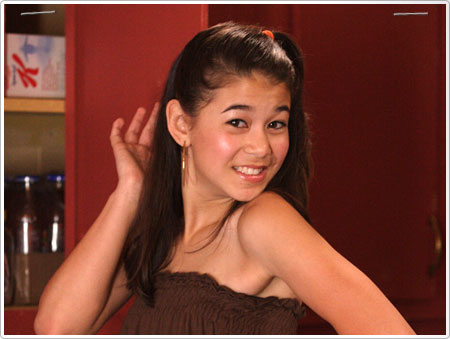 Justine Wong is 16 years old and was born and raised in Burnaby, B.C. Wong started acting when she was 6 years old, debuting with Shari Lewis and Lambchop on Shari's Charlie Horse Music Pizza series. Wong then moved into the commercial business appearing in film ads for many companies like McDonalds, Royal Bank, Mattel, and Campbell's Soup.
In 2004, Wong's career received a break when she landed a recurring role in the first season of Robson Arms. She is now the youngest member of the Robson Arms "family." Wong has also had acting roles in the series Psych, Dead Like Me and the pilot Just A Phase. In addition she has recurring voiceover roles in the animation series Hikaru No Go and Elemental Gelade.
Wong loves all sports and when she is not taking acting or voice lessons, she can be found at the local ice rink captaining her Burnaby girl's hockey team or competing for her high school's volleyball and basketball teams. Recently Wong was among 120 top female hockey players in the province selected as contenders for the Youth 18 Canada Cup.
Select Another: